Public Participation Day Summary of Feedback

August 2020
All public feedback submitted as part of the Public Participation Day held on 7th March has been analysed and is presented here .
In summary, the total attendance was estimated to be approx.210 persons with 67 completed questionnaires submitted. In general the PPD was well received and the feedback was largely constructive and positive.
The graph below illustrates which of the technically viable options presented were preferred by the public based on 67 completed questionnaires received. The options presented can be viewed here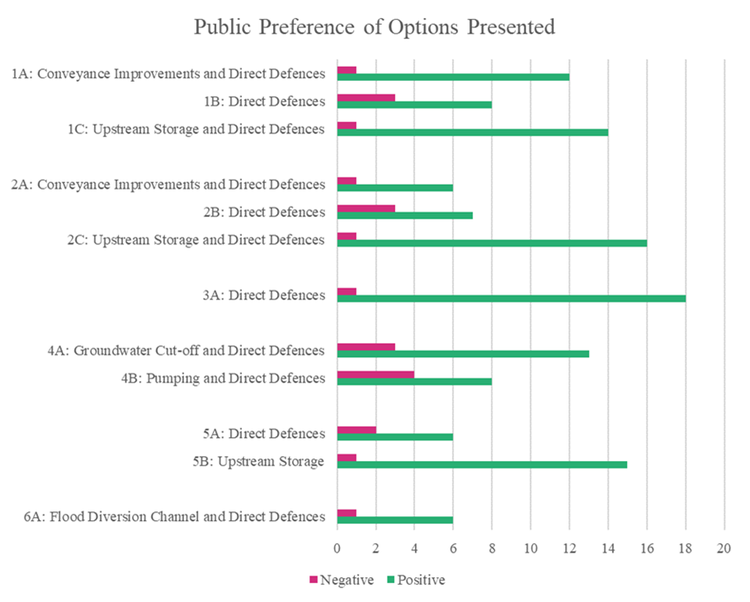 The feedback received will be used to inform a Multi Criteria Analysis of options presented at the Public Participation Day. From this analysis, an emerging preferred option will be identified and there will be a further Public Participation Day to present the preferred option for the Scheme and again seek the public's feedback. This option will then be brought forward to the Planning Stage.