Ground Investigation Update
Ground investigations works are currently underway in the Tralee area. These works are to support the design of the Tralee Flood Relief Scheme. In order to accomodate these necessary works sections of Cockleshell Greenway, Canal Path and the River Lee Walkway will need to be closed on public health and safety grounds. 
Please note that all public walkways will remain open during the Rose of Tralee festival period - 19th - 24th August inclusive. 
The specific path closure dates are as follows:
Path Closures

Section 
Path
Notes 
From
To
No. Days  
A
Cockleshell Greenway
Path Closure Required
24/08/2022 
30/08/2022 
5
B
Canal Path West - Blennerville Bridge to Point
Path Closure Required
02/08/2022
12/08/2022
8
C
Canal Path East - Marina to Blennerville Bridge

Path Closure Required excluding period during the Rose Festival - 19 to 24 August.

Alternative Access along the N86 footpath

15/08/2022

 

25/08/2022

18/08/2022

 

03/09/2022

4

 

9

D1/D2
River Lee Walkway

Path Closure Required excluding period during the Rose Festival - 19 to 24 August.

25/08/2022
03/09/2022
9
Path Sections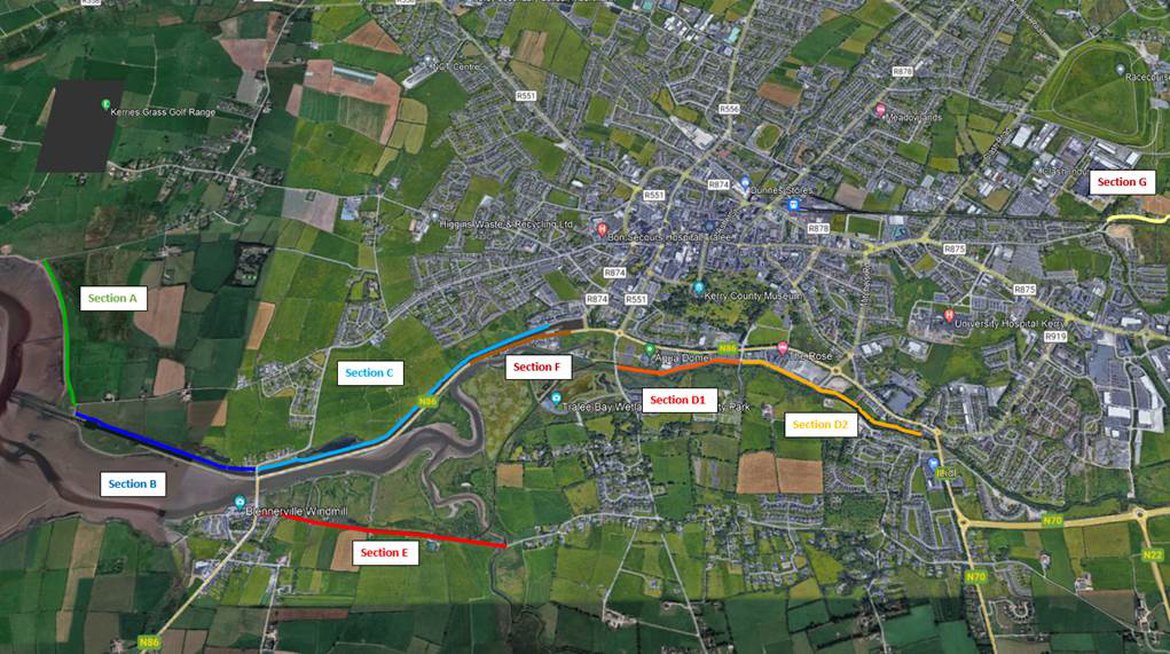 Additional information is available on the Kerry County Council Website