Project Documents
Project Reports
No reports have been formally published to date. 
Public Exhibition Map
Below is Location Map for River Dodder Flood Alleviation Scheme Phase 3.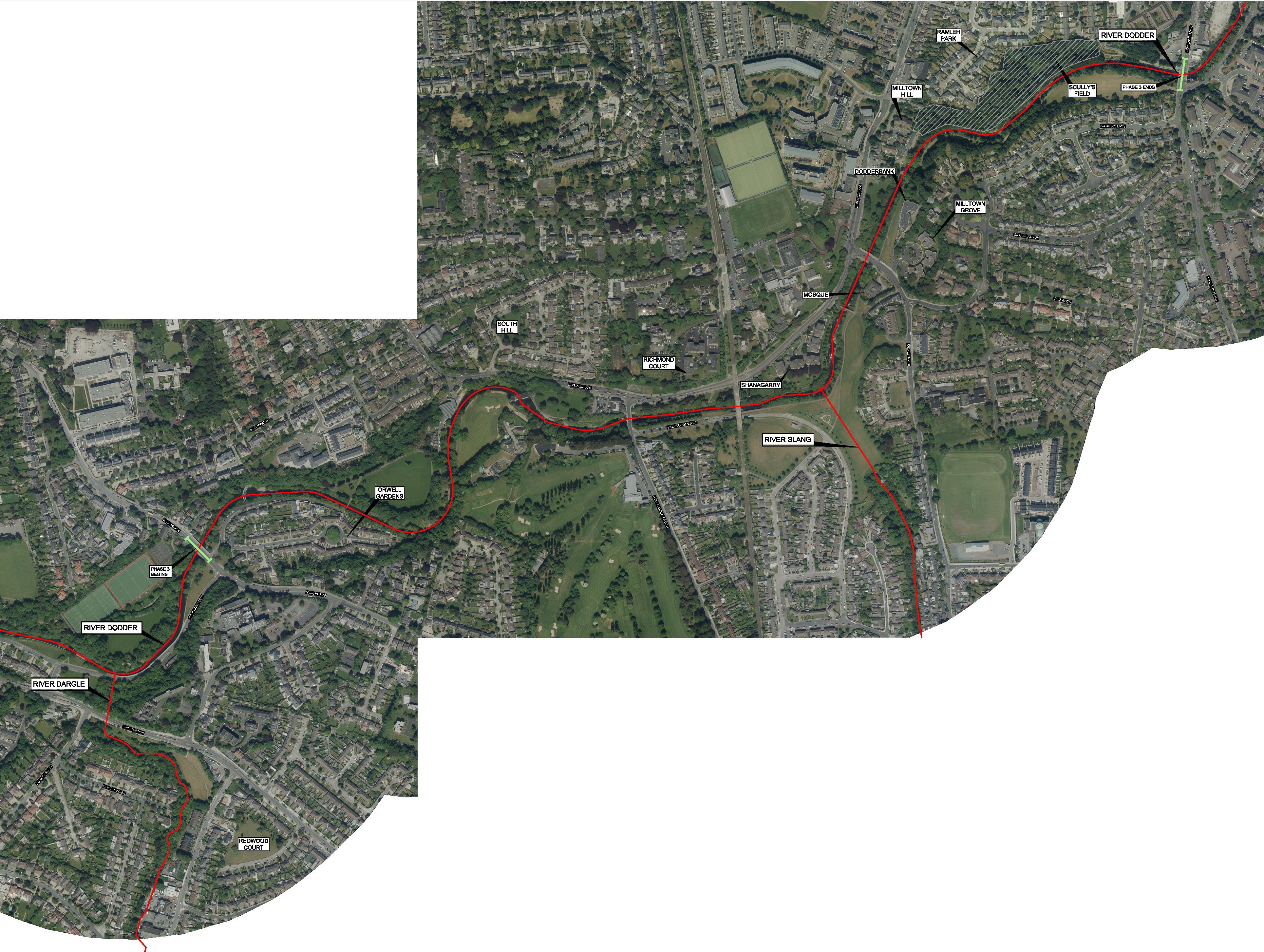 Public Exhibition Drawings
Study Area
The study area covers a section along the River Dodder which includes the following:
Lengths of river channel/ watercourse that have hydraulic influence on the area intended to benefit from, and be protected by, any feasible scheme

Full hydrological catchment areas draining to the downstream end which is Clonskeagh Road Bridge

Places that have the potential to be environmentally impacted from any such scheme
The Focus of the Scheme is between Orwell Road Bridge and Clonskeagh Road Bridge and surrounding environs which include Orwell Gardens, South Hill, Richmond Court, Shanagarry Apartments, Scully's Field, Milltown Grove, Milltown Hill, Ramleh Park and Dodder Park.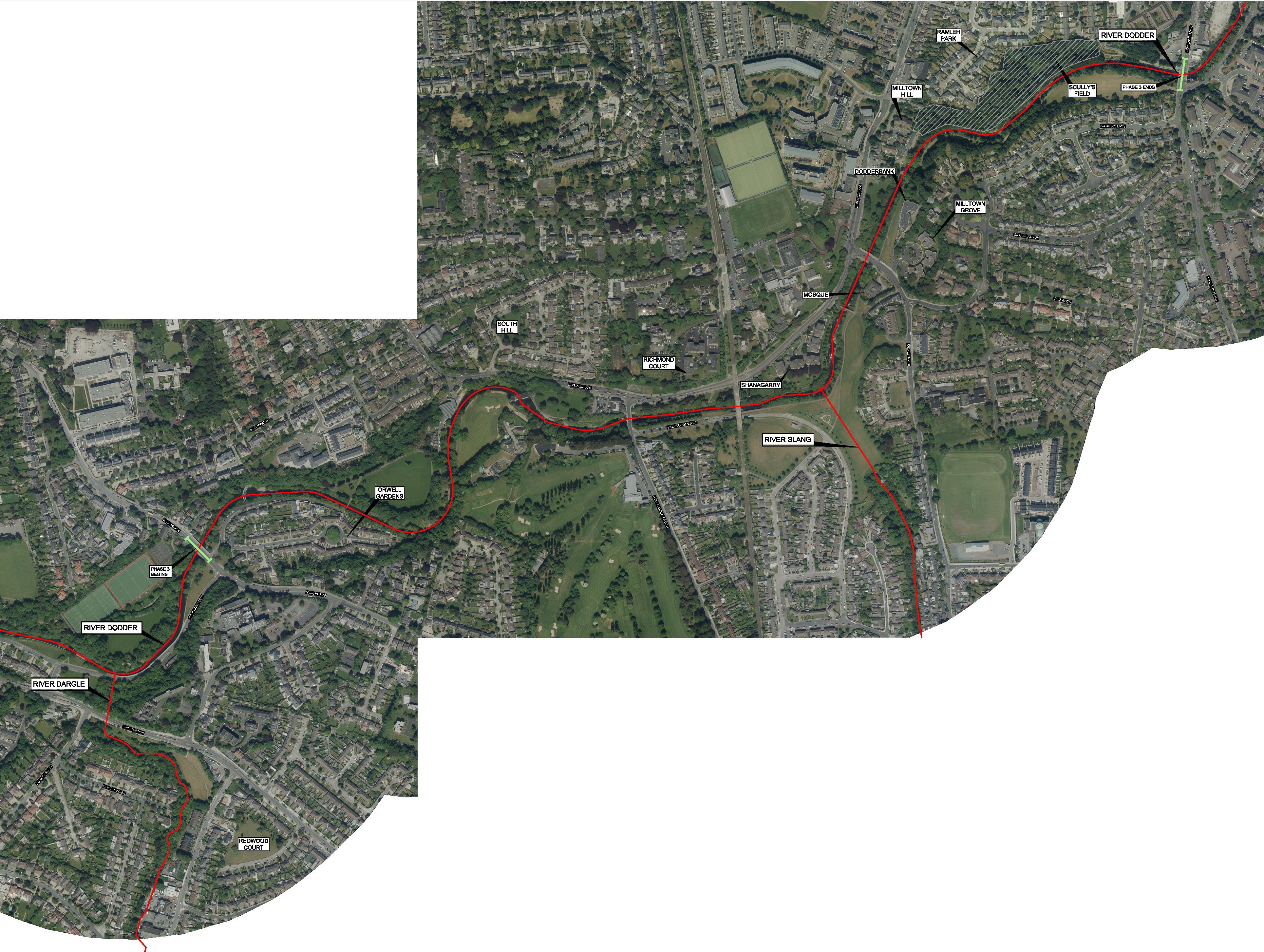 Useful Links
The following are a selection of webpages which provide additional information on flooding and flood management. These links are provided for information only, and ByrneLooby cannot be held accountable for any information contained on third party websites.