Project Documents
Project Documents
Coming soon
Public Exhibition Map
Coming soon
Project Area
The Scheme Area includes:
Areas within which physical works are proposed to be constructed, accessed and maintained as part of any feasible scheme;

Areas that are intended to benefit from, and be protected by, any such scheme; and,

Lengths of river channel / watercourse upstream and downstream that are likely to be impacted hydraulically by any such scheme.
The CFRAM studies identified flooding issues or potential flooding issues at a number of locations including Cockhill and Swan Park on the Crana River at Buncrana. This project will create a hydraulic model to simulate flood events, taking into account ground-truthing data gathered by the project team for site walkovers and surveys. The models will be used to run a range of different flooding scenarios and shall be used to determine what interventions will be required at locations where issues are identified.
Furthermore, the project team will incorporate observations made during flooding in 2017 to ensure the flood mechanism and associated flow paths are accurately represented in the hydraulic model.  Suitable mitigation measures will be assessed thereafter.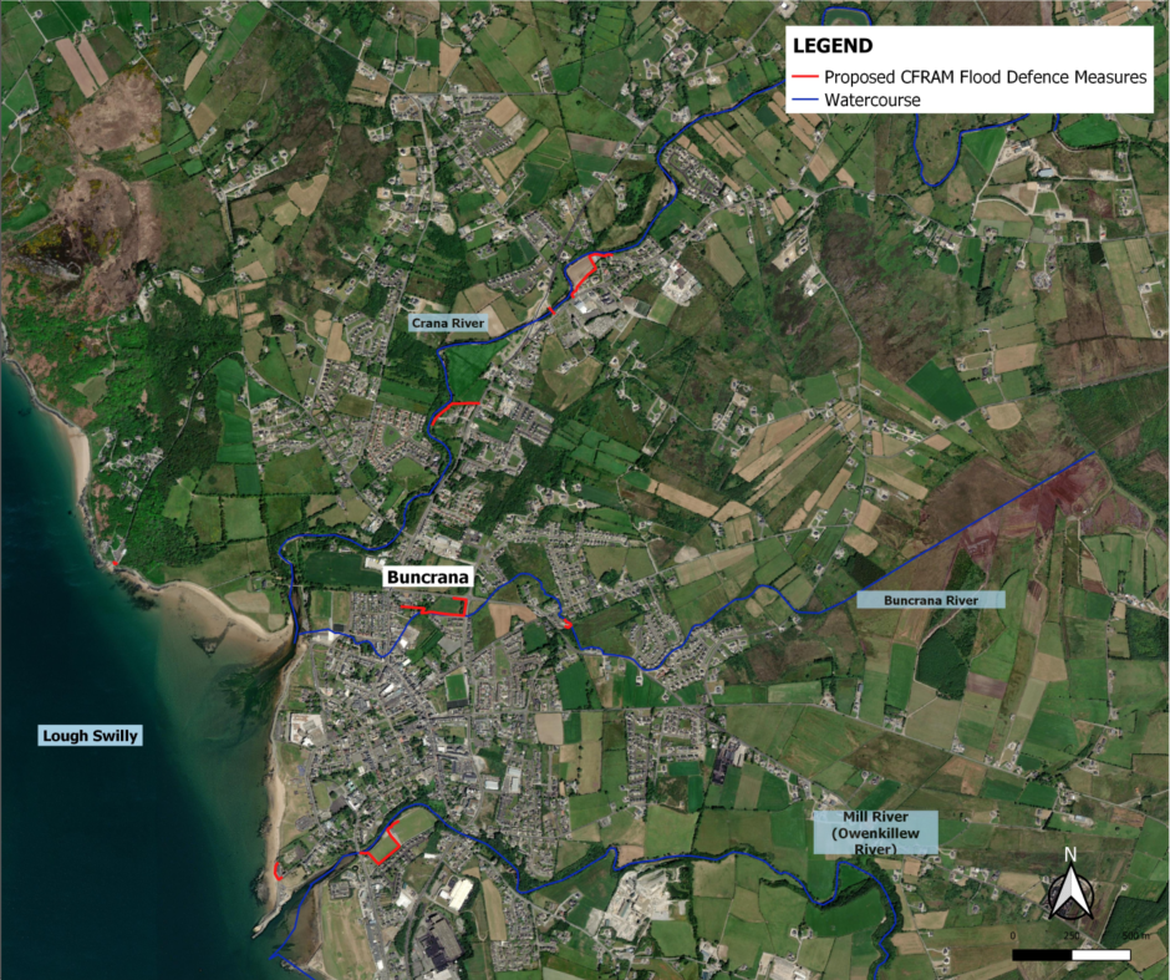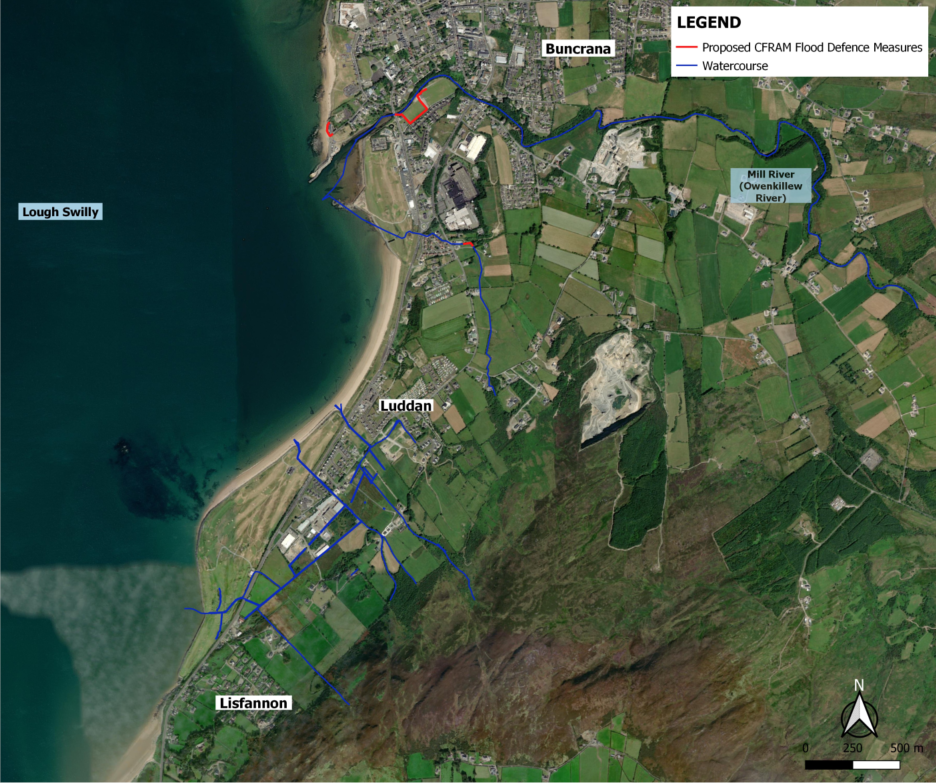 Steering Group Members
The following organisations form the basis of the Steering Group for the Flood Relief Scheme. We will meet on a monthly basis to discuss the progress of the project and review technical challenges that we have come across or can see arising.